The Whitechapel is conveniently located close by to City Airport and our location on New Road offers easy access to taxis 24 hours a day. We are a five minute walk from Whitechapel Underground Station and buses are also available from both Whitechapel Road and Commercial Road for routes into the city centre.
Our story
The Whitechapel first opened its doors to new cohort adventurers in the East End on the 1st September 2012. Our vision was to create a boutique hotel at the vibrant centre of a transforming East End business and cultural mix, which offers our guests a refreshingly, different experience from the traditional hotel chains.
Purpose built to a contemporary aesthetic, The Whitechapel stands on the original grounds of a textile manufacturing company once owned by five brothers. Inspired by our site's industrial past, we have also referenced specific iconic elements, which are woven into the fabric of the hotel design.
There are a total of 27 bedrooms available at The Whitechapel, including premier singles, doubles and twins plus eight superior Executive twin and two magnificent King rooms. The Whitechapel also offers an exclusive Penthouse Suite and a further four boutique-style One Bedroom Apartments designed for executives, creatives and the leisure visitor seeking the perfect in-town, life-style experience with a luxury designer touch.

Building upon the popularity of the Penthouse Suite and the exclusive One Bedroom Apartments with regular guests and first time visitors, The Whitechapel Hotel plans to extend its unique, boutique-style experience to further key locations around the Whitechapel area itself.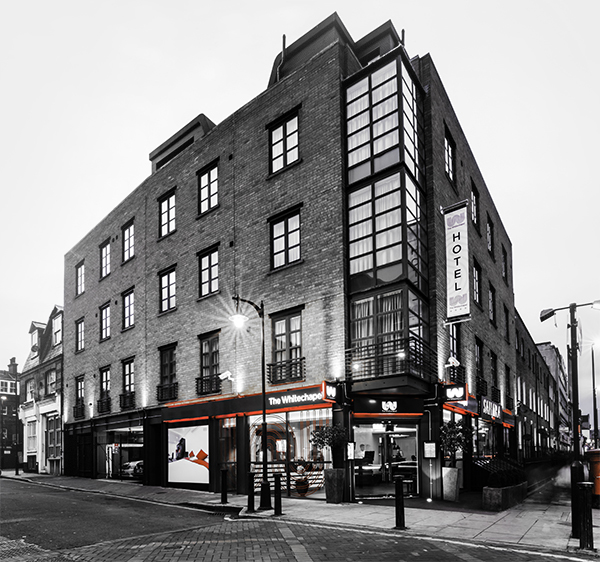 The past
The area of Whitechapel was named after the early 14th century Church of St Mary, Whitechapel. Visitors to the East End of London are likely to have heard of the area's rich, multicultural history populated by so many colourful figures. Until April 1890, The Elephant Man - real name Joseph Merrick - spent the last three of the 27 years of his life in a private room at the London Hospital, just a few yards away from this very hotel.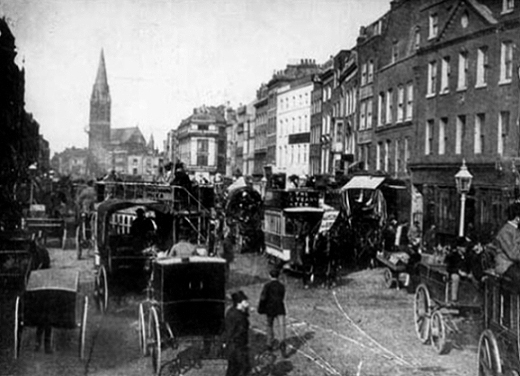 New Road itself has a long and fascinating history. The road follows the line of army defences constructed at the eastern end of the City of London at the time of the English Civil War (1642-1651) and The Whitechapel Mount, which formerly stood upon the site of the London Hospital.

Around 1750, the defences were flattened and laid out as New Road where builders constructed terraced houses, which were sold to sea captains and merchants from the nearby docks.